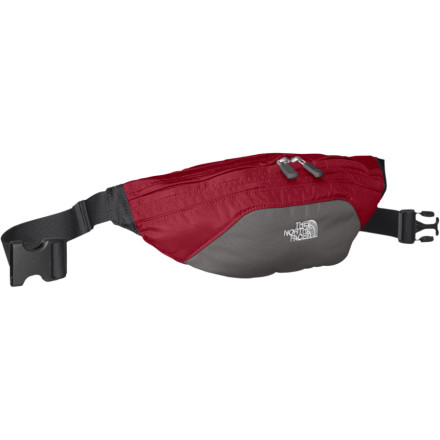 For trail runs, short hikes, or strolls through the city, The North Face Ganule Lumbar Pack gives you just enough space for your wallet, phone, and other small essentials. The main compartment features a light mesh divider and a key clip, and the adjustable belt easily slings around your waist or over your shoulder.
What do you think about this product?
Have questions about this product?
I purchased this small fanny pack solely to carry my Blackberry as it gets in the way on my belt. I can also add a few smaller items in the pack. So far, it meets my needs perfectly. RICH
The highest quality and lightest weight, everything we have come to expect from NF! I am a cc permit holder, and this pack is the best option for my 380 A.C.P!