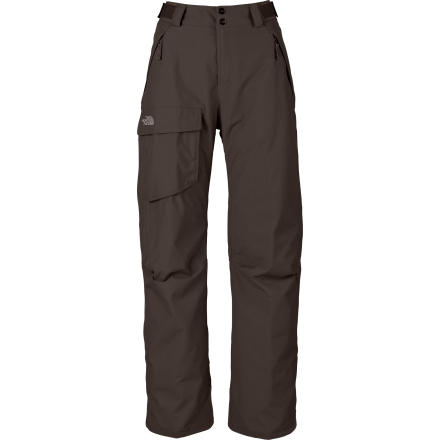 I got these for my wife for Christmas. She has worn them for 2 days of snowboarding, 3 days of snowshoeing, and 1 day of playing with the kids. At first we got the low-rise boot-cut version, but decided snow in the crack wasn't a desireable feature and switched to the regular version.

The long length is perfect for her 6'2" frame and long legs.

She gets cold easily, so warmth is important. The pants have room for polypro and fleece layers underneath while still accentuating the fact that she's a woman (yep, she looks HOT). The days she felt too warm, the vents were enough to make her comfortable.

She can not say enough about how much she loves her pants. Me too.
North Face Freedom indeed!
Love these pants. Finally got a chance to try them out this weekend, and I love them! Fit is perfect as is the length. Love the pocket on the leg, very convenient for storing some cash and lip balm and the zippered pockets are nice for securing the car keys.
Fantastic trousers! Been used on two major ski holidays so far(along with other short trips) and I love them!
They're comfortable and roomy enough to wear a base & mid layer underneath yet sleek & stylish at the same time. I compared these with the insulated freedom pant beforehand and am so glad I opted for the non-insulated. There's no bulk or gathering on the legs or butt, even with additional layers worn underneath. I can honestly say, I have not been cold at any point (even in -20C temps). They're hardwearing and wash well. Loads of room to wear over boots and a perfect length to look stylish! Zipped side pockets and a large velcro front thigh pocket mean there's plenty of storage too.
Are they wide enough at the bottom to fit...
Are they wide enough at the bottom to fit over my ski boots? Also is the medium long enought iam 5ft 6?
Yes- they are specifically designed to fit over ski boots, and have an internal stretch gator in side the cuff of the pant to keep the snow out. I would stick with the medium length-