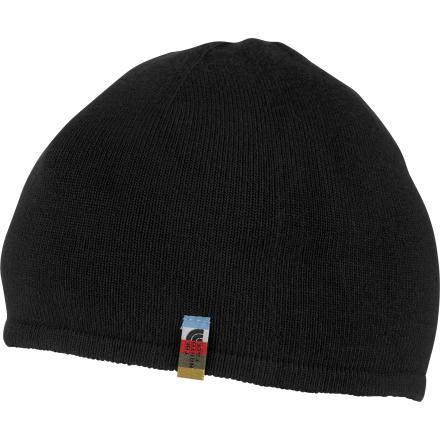 The North Face Bambeanie's lightweight thermal knit fits under your ski helmet or looks great alone, and it helpfully packs a few degrees onto your body temperature without letting you meltdown.
Sweet looking and warm on the squash
beanie not for people with big heads!
This beanie is very small for people with larger heads.
On cooler bike commutes and mountain and road rides, this bambeanie has come in handy underneath my bike bike.....kept me warm.....
this beanie is very thin. VERY THIN. but its pretty warm for how thin it is. great for a helmet liner on the really cold days. and good for those cool fall days in the woods.

And its bamboo.
Nice and simple but slides
At other sites I saw rave reviews and bought this hat. I like the simplicity but the fabric weave and/or texture cause this hat to ride up on my head (maybe I'm just a cone head). I find myself pulling it down on a regular basis which is distracting. I do own other hats that stay put so I am not sure what this problem persists. I am about to give it to my son and see if he can make it stick.
Good multipurpose skull cap.
I actually purchased this because it was the more affordable skull cap I could find compared to the likes of Arcteryx and Patagonia and such. I have used it for general dome insulation and also ran a few chilly trail runs and 1 race in this hat and it has provided ideal insulation for running in cold weather, well cold for New Mexico. It is definitely a skull cap and you don't really get full coverage over the ears, so be aware if you're looking for a full on winter hat. Cheers.