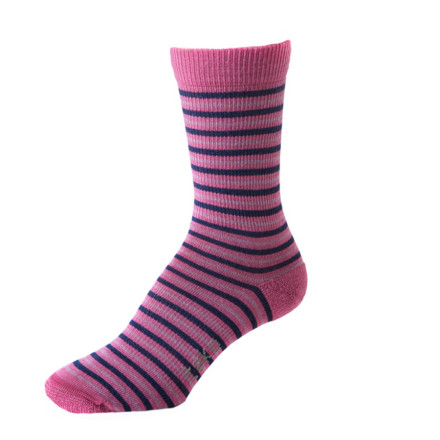 The Teko Women's Vienna Sock is made from organic merino wool. Now that you know that you aren't destroying the Earth and that your feet won't stink, you can focus on the important things-the cool stripes.
What do you think about this product?
Have questions about this product?
Loved the understated color combos of the heather, the fabric is not too bulky but still extremely warm. I'm a 9.5 shoe and the L fits perfectly. Will be buying more as Christmas gifts for my family.
Teko's are the best hiking sock
I hike in Teko's only (with the added layor of Injinji toe socks to guard against blisters), and I never have a problem. I hiked the John Muir Trail (over 230 miles) this way and never had a problem, not once. My Tekos held up better than all other socks I brought on the trail. Highly recommended!
Thus far this sock has held up its end of the bargain. Often the ingredients are not accurate as to being 100% wool. These socks are listed inaccurate as they do contain nylon for those who are purists! Some pilling even prior to inaugural wash! Hmmm.....Still I'm a big fan of wool for anything, less stink and moisture.