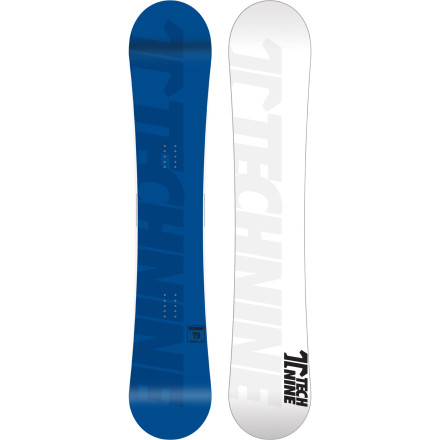 A directional twin and a freestyle-focused quiver of one, the Technine Elements Snowboard features the flex to get wild in the park but the shape to freeride in powder or speed down groomers. The Elements features some of Technine's most innovative features, like the weight-reducing Honeycomb Air Insert; the only thing it doesn't have is the hefty price tag to set you back to ramen-land.
Traditional camber—tried, true, and ready to enforce its power all over the whole mountain; who said pop and power were out of style?
Honeycomb Air Core insert is placed in a milled out core section between the bindings, adding strength and shaving off grams
Contact point-to-contact point carbon stringers add pop but leave the nose and tail loose enough for buttering
Power Tech Ultra Light Core uses lightweight poplar wood for pop and control and is crafted with reliable and evenly surfaced finger-joints
Extruded IS 1320 (with IS 4400 die-cut graphics) base is durable and easy to repair for when park jibbing goes awry or you ride out a street landing over asphalt
Can anyone comment on Technine's quality...
Can anyone comment on Technine's quality for the price? Thanks!
Best Answer
I've been riding Tech9 for a few seasons and can say they make a quality product. Their bindings work great, look great, and are crazy comfortable. Boards are well made and very durable. Depending on your taste you may/may not like their graphics but I aways get complements on my T9 gear. I currently ride Mass Appeal board and bindings but Im looking into an Elements all-mountan setup.