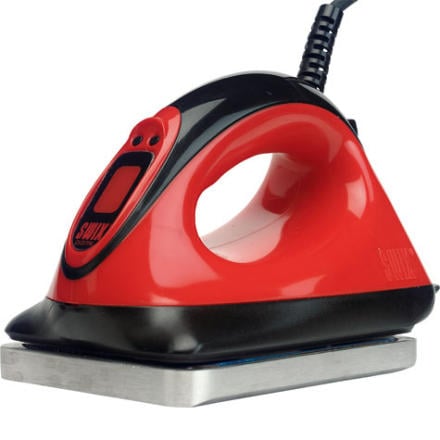 Waxing is tedious enough without having an iron that won't stay at the right temperature. Thanks to an extra-thick heating plate and integrated heating elements, the Swix T72 Waxing Iron maintains a stable temperature throughout your waxing sessions. A layer of resistive paste resists corrosion, and the T72 Waxing Iron's temperature is easy to set, thanks to LED buttons. The angled heating plate helps when you're waxing with powders.
Share your thoughts
What do you think of the
Swix
T72 Waxing Iron
? Share a...
Posted on
What is the ideal temperature for waxing...
What is the ideal temperature for waxing skis? Should it be cotton? Polyester?;-)Seriously, what are an appropriate temperature (or temp range)?
Best Answer
Responded on
Different types of waxes will iron in best at different temperatures. Generally colder waxes require more heat. A good iron/wax will include a chart of temperature ranges. Of course, a Swix iron will only tell you what temps to use with Swix waxes..so if you're using another brand of wax you'll need to get the specs on it. Basically, it varies..so make sure whatever wax you get includes some guidelines
Responded on
if the wax smokes, its too hot. if it doesn't melt, its too cold.
Posted on
Why do I need a $350 waxing iron?
Why do I need a $350 waxing iron?
Responded on
To wax your skis.---------------------You don't. You can get a good quality, reliable iron for less than half as much. This is for pros who are racing for $$$ and have to have everything "perfect."