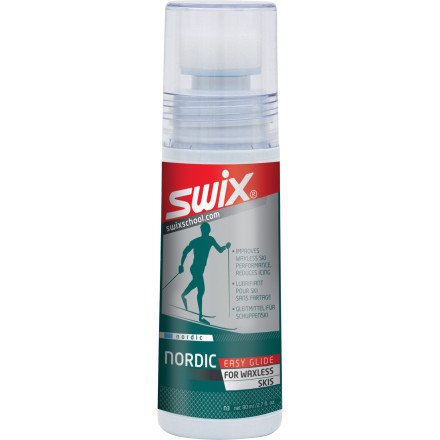 Description
Low maintenance, high performance.
Waxless skis deserve your love, too, and you can give it to them in the form of Swix Nordic Easy Glide Liquid. Use the integrated sponge applicator to smooth out your ride this winter.
Get a little extra glide and a bit of protection for your bases waxless bases. This wax is super easy to apply. Just sponge it on with the integrated applicator, and head out skiing.