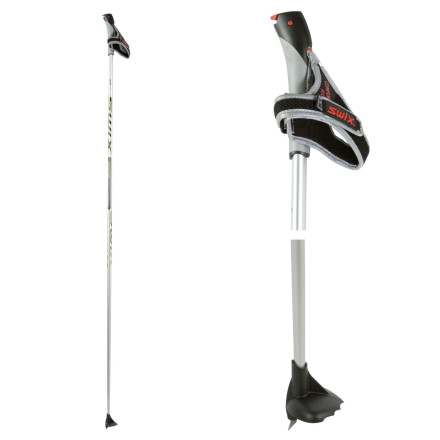 Detail Images
What do you think about this product?
Have questions about this product?
These poles have a great price point as functional cross country poles, but larger/more powerful skiers should look for something stiffer as these tend to resemble well done spaghetti when weight is placed on them.
I love the clippable straps on this pole. I bought these for my wife because I have a similar pair. We use them for backcountry skiing and having a secure grip on the pole is key, but the really great part is that you don't have to fight your way into and out of the straps each time you stop to take a photo or pull something out of your pack. They seem to be quite durable as well, but not much use with this model yet.
Good poles. No problems with them. The detachable grips are a superb idea. Saves so much time!