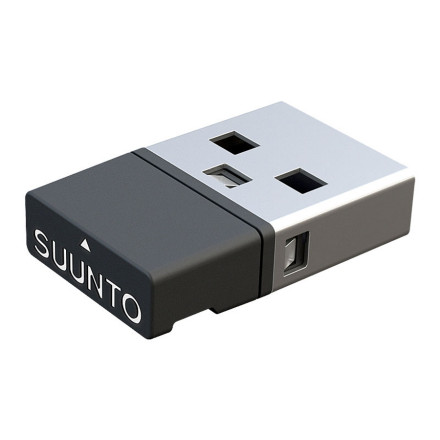 Description
The missing link between your watch and the rest of the world.
Plug the Suunto Movestick Mini into the USB port of your PC or Mac and transfer training data from a compatible Suunto watch to your computer. Using Suunto's movescount.com website, you can share your running route, biking stats, or hike information with other outdoor addicts.
Track daily training management, detailed analysis of your workouts, and data summaries to keep you on track
USB connection means that no batteries are required and the Movestick has a wireless reception range up to 10m (33 ft)
Replace your Garmin ANT stick now!
Familiarity:

I've used it several times
I hated the ANT USB stick that came with my Garmin GPS watches (Forerunner 405 and then 610). The problem with the Garmin stick is that it is big enough that you don't want to risk leaving it in your laptop, as any small impact will break it off and probably damage the USB socket too. But when you take the stick out of your laptop, it's still small enough that it's frustratingly easy to misplace.



Read about these on the DC Rainmaker website, and decided to give it a whirl.



The Suunto version is way smaller. So you might think it is really easy to lose. But I've found that it so small that I just leave it permanently plugged into my laptop.



Wasn't completely convinced that it would be compatible with the Garmin software, but I plugged it in (to Windows 7 machine) and it worked seamlessly. Hooray!



I could be imagining things, but the transfer seems faster too.



Anyway, if your Garmin ANT stick bugs you, consider buying one of these. If you've lost your Garmin ANT stick and are looking for a replacement, the decision is a total no-brainer. Get the Movestick!