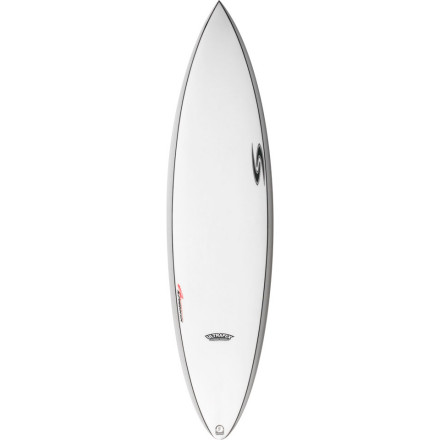 Whether you're about to hit the road via van or plane, add the Surftech Flowmaster Surfboard to your traveling arsenal. Designed by shaper Randy French this pintail board delivers springy bottom turns and enables complete control in the barrel so you don't end up squirreling out and getting chewed up by the wave that you loved a second ago.

Pintail shape and increased rocker give you complete control in the barrel
Added volume and width deliver super-fun rides
Ultraflx technology allows the board to flex so that when you load the board on a bottom turn, it'll spring you right back up to the lip with ease
Unique technology (produced on a shaping machine and then fine-tuned by hand) delivers a super affordable price point
FCS tri setup allows for easy maneuverability, performs well in most ocean conditions, and lends a stable feel
Want the 7'0". This isn't considered a...
Want the 7'0". This isn't considered a "semi-gun" is it?
the rocker and pin tail make it semi gun ish