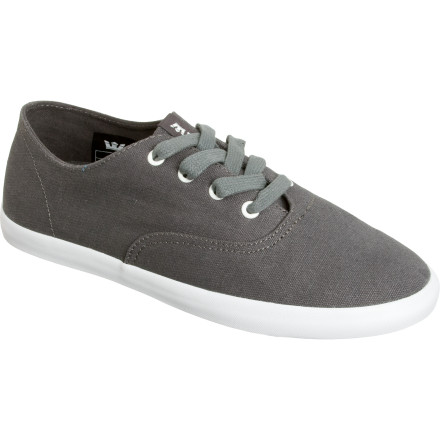 Detail Images
Put on the the Supra Wrap Skate Shoe and enjoy its fantastic minimal-ness. The lightweight two-piece canvas upper breathes easy and isn't over-teched with a bunch of non-nonsensical knick-knacks, deal-whips, and what-the-hecks. Nope, it's just a stylish shoe ready to kick it with you.
Are the Supra Wraps good for skateboarding...
Are the Supra Wraps good for skateboarding in?
They are canvas, so the board feel will be good, but they will rip fast. If you want something similar I would go with the Amigo from Supra.
I have the grey pair and gave the black pair as a present for Xmas, they are a great price and I get compliments all the time... so comfy!
These shoes are amazing. If you love a minimalistic, breathable, comfy shoe the wrap is it. The soles are thin but the midsole is really comfortable. For how thin they were I was surprised that standing all day in them wasnt a problem.