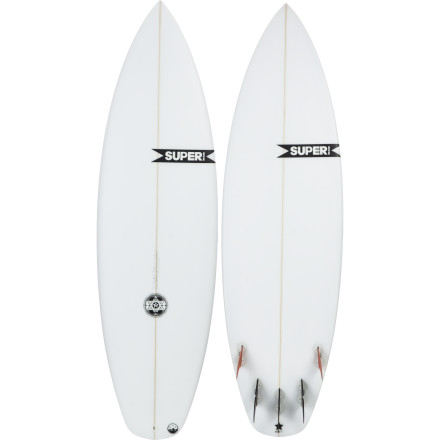 The Shaper Collective at SUPERbrand took Clay Marzo's favorite elements from SUPERbrand's most popular boards and put them together to create the Clay Marzo's SUPERmadness 2 Surfboard. This surfboard is a sweet combo of the pop and fun you can expect from a short, wide board and the fast, stable ride you need for larger waves. The wide forward shape and rounded square tail deliver maneuverability in shorter surf while the stabilizing double-concave bottom delivers a smooth ride when you're going for speed. Medium rocker in the tip and tail increase your paddling speed and add height when you're craving air, while the five-plug fin setup lets you ride with either a tri or a quad configuration.
Wide front outline
Moderate rocker
Deep double-concave bottom
Five-plug fin configuration
Rounded square tail
What do you think about this product?
Have questions about this product?