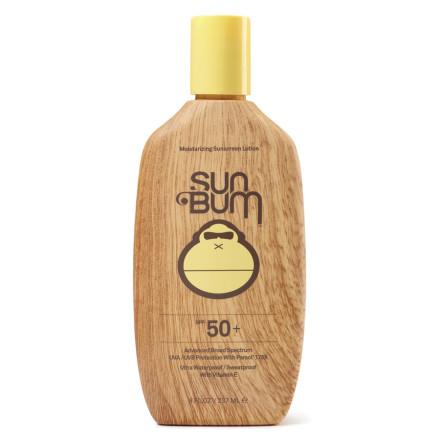 From kids to people with fair skin, Sun Bum made its SPF 50+ sunscreen to provide reliable protection against the sun's harmful UVA and UVB rays. An SPF rating of 50 means that this versatile, active sunscreen provides 50 times more protection than your skin alone can dish out on its own.
Hypoallergenic ingredients won't irritate your skin
Sweat- and waterproof formula means it won't come off the second you take a dip in the water
Paraben-, PABA-, and oil-free formula won't coat your body with unnecessary chemicals or grease
Enriched with Vitamin E to nourish your skin and help prevent free radicals from developing
Perfect for those sunny days. Waterproof too!
Smells like coconuts and bananas. This sunscreen rubs in smooth and evenly and it doesn't turn into a creamy mess in my stubble.
I have this stuff in both the 30 and 50 versions. Both are great! Sunscreen is expensive but necessary. I've tried just about any brand from the grocery store and a few brands from this site, and this is my favorite. I think because it works and smells better than the rest. What more could you ask for?
Hiking all day on a bright sunny morning and afternoon with no sunburn. Not greasy at all and the best part is the smell. Most sun screen smells awful and are heavy. This smells like Hawaiian Tropic tanning oil. Coconut and banana. I have found my new go to sunscreen.