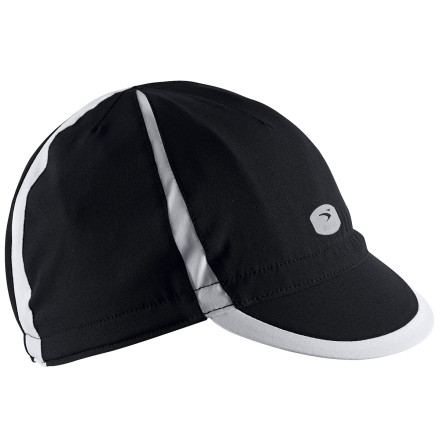 Pull the Sugoi RS Cycling Cap low over your eyes, and channel the hardmen of the past. This polyester cycling cap may include some modern technology, but the design is solidly classic. From the Strade Bianca to Flanders, you'll see caps just like this atop the hard heads of our sport's hardest men.
This is a great cool weather hat. Keeps head warm, and is more substantial than the typical cotton cycling hat.
I was looking for something other than a regular sweatband to basically serve they same purpose and figured that I would give this cap a try. It is awesome. It is a nice, lightweight material that wicks the sweat away. It fits good under my helmet and dries quickly. I like the looks of it when I don't have my helmet on so it basically fits the bill of what I was looking for perfectly.
This hat's great. Nice snug, but not tight fit, headband is comfy and absorbent, and keeps the sweat out of my eyes. My favorite accessory. Fits slightly different than "traditional" cycling caps- the bill is a touch narrower and longer, but barely perceptible.
Can you recommend a cycling hat with a...
Can you recommend a cycling hat with a soft brim that will fold up easily to fit in a pocket?
this one will fold up easily. The material is higher grade than normal cotton that most are made out of.