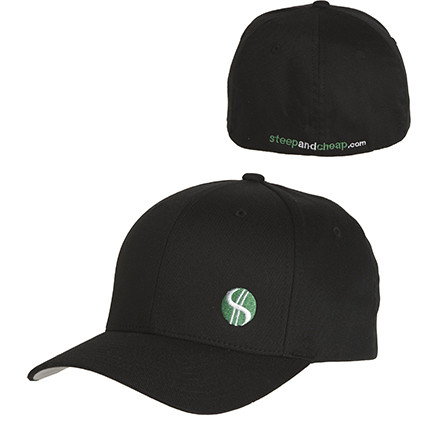 Detail Images
Cool hat for sure. It is a trendy hat for the outdoorsy person. Really a sick design with the SAC logo. I've got a tiny head and the s/m fits pretty well. My only minor gripe is the brim, it's a little longer than I would like, but overall sick hat.
Bought this a couple years ago. Wore it everywhere mostly (no hats at work...), has gone in the ocean a few times as well as some lakes and pools. Still wear it, just not as a main go to hat anymore. Fits like a hat should. curved bill, hugs your head, does not sit a few inches above the top of your head either. And you get to rep SAC!
Great hat, looks really cool, and fits perfectly. Im fitted for 7 1/4 and the L/XL fits great.
this hat has a great fit and the style of it is great simple but still saying what you want it to
Fits nice, with the sweet SAC logo in the corner, low profile swwet lid!!!
Get your SAC daily and make sure everyone knows it!
We all know flex-fit hats are super comfortable by now. The question is, who do we want to represent on those hats? Here is the answer for all of us who religiously check SAC for those killer deals. Wear this hat with pride as all the other suckers around you have paid full price for their gear.
These should be free considering how much I buy! Other than that they are good hats and last. I have a medium sized head so I ordered both sizes. Neither fit ME just right so I wear them both. Don't pay full retail.
I had to support my favorite website (Steepandcheap.com) when I saw this hat was available via its parent site Backcountry.com. The hat came with the Backcountry.com insulated travel mug as a free gift, which was an excellent bonus. For the price this flexfit hat is a must have for any Backcountry.com or Steepandcheap.com enthusiast like myself. I bought both the gray and black version of the hat in L/XL and they fit just as I wished they would...I recommend!!!
I like this hat a lot. I wear it probably a little TOO much. The dollar sign makes it look super cool. It is a flex-fit hat, so it fits really nicely without having to adjust anything in the back. The hat is tall like a baseball styled had, but I think that it looks really good.
Your typical FlexFit hat but with the addiction logo. The deals were too good to pass up. I wish it had the address on it someplace though.