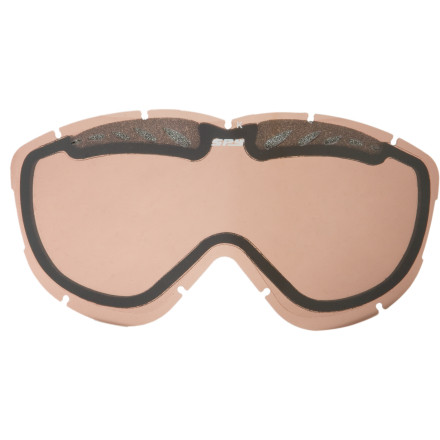 When you need more options, get a Spy Targa II Goggle Replacement Lens to optimize your vision. Choose from four colors to find the right Spy Targa II Goggle Replacement Lens for the conditions in your region. This spherical lens features Spy's dual-lens construction with anti-fog and anti-scratch protection and total UV protection, so you know you're getting optics fit for a spy.
replaced two and beats the cost of new goggles. I will have to remember to not wipe the lens on snow days
Do these work for the Spy Blizzard as well?...
Do these work for the Spy Blizzard as well? I found another site that said they were compatible. What are each of the lenses optimized for?
They will not work for the Blizzard. Each Spy replacement lens is specific to the frame.
Best Answer
While Andrew's response is typically true, in this case, he's wrong. I just ordered a replacement lens from a site like you describe, listing the lens as a Targa II/Blizzard lens, and it fits perfectly. The Targa II lens is the same as the Blizzard lens.
Need to add a hint of COLOR to those googles!!!
Get in touch with your inner Martha Stewart on and add some color to those goggles. If your fan of The Targa IIs then I suggest hooking your self up with these.. I have four extra lenses at this point for theses goggles.. Yellow for those night sessions. Some permission for those overcast days.. and for sunny days IM rocked the gold mirror lenses as well as the blue mirror lenses.. Totally worth it!!!!