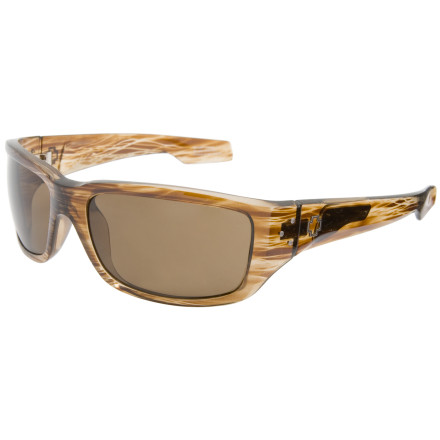 Detail Images
Put on the classically styled Spy Nolen Sunglasses and get ready for your press conference. Spy's 8-base ARC lenses mimic the natural curvature of your eye, so you have a clear view of exactly who's asking all the tough questions. As you're stretching the truth, the Nolen lenses block others from seeing your eyes, and Spy's smooth propionate frame stays comfortable under the bright lights.
So Sick I Bought them Twice
I love these spy glasses! I bought my first pair in socal only to have them stolen out of my car sitting in my driveway (along with skateboard). So I bought the same pair again.

I've never received more compliments on sunglasses than I have on these. Chics dig 'em. Bros want 'em.

Comfie. Crisp vision. Highly recommend.
Do these come in a polarized version?
Do these come in a polarized version?
they look amazing. they do put pressure behind my ears but i still consider them worth it!
These sunnies are amazing and look great and are so comfortable. I wanted to buy them in the store but they were $150, excellent purchase.
Sweet shades, enjoy them thoroughly, cheapest on the net, prompt arrival! thanks guys!