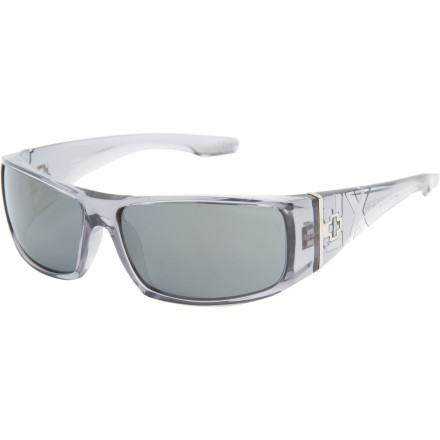 Detail Images
When you need to add an extra touch of toughness to your look, slick back your hair and throw on the Spy Cooper XL Sunglasses. With ARC (Advanced Radius Curvature) lenses delivering optimally correct distortion-free vision, and a large frame that even the dudes who spend way too much time in the gym will be able to wear comfortably. With 100% protection against UVA, UVB and UVC light, these Spy sunglasses keep your pupils from melting.
What do you think about this product?
Have questions about this product?
The first thing I noticed with these glasses were the weight. Seemed a little heavy, but after wearing them for a few days I didn't notice the weight at all. They fit well and are comfortable to wear all day. I just wish I would have got the polarized,
Is it just me or is Dogfunk ripping us off? Or just really bad at math?! Regular price $104.95-114.95 with 35% off, yet some of the color options are selling for $104.96??? 35% off the high side ($114.95) is $74.72. I know it says "from," but don't bait and switch.