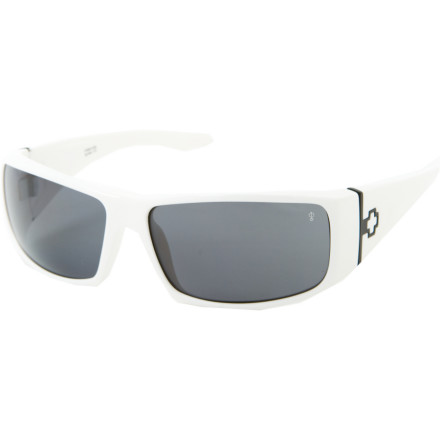 Detail Images

Videos
The polarized Spy Cooper XL Sunglasses were born to rock—and roll. You can't forget the roll part. Actually, don't forget the glare-fighting part either, or the oversized design. Dang, these shades are stacked! What's more, there's UVA, B, and C protection built-in to the impact-resistant ARC lenses, which are crafted to fit around large faces with ease. Sounds like the perfect opportunity to call up the other guys in your cover band, secure your earplugs, and wail away while wearing these XL-sized frames.
What do you think about this product?
Have questions about this product?
Spy Cooper XL Sunglasses - Polarized
Nice looking but SLIDE RIGHT OFF YOUR NOSE!!
I can't comprehend what Spy was thinking when they designed these. there is NO grip on the nose piece. When I got them I was a little concerned about that, but they looked cool. Today tried to run with them and its a joke. With every step I took they slid down my nose to the point I was pushing them up every 5 steps, then just put them in my pocket. Don't know how you overlook something as simple or mandatory on sunglasses especially activewear shades, baffling. 2 stars instead of the more accurate 1 because the rest of the design is pretty tight but somebody screwed up majorly on the nose piece