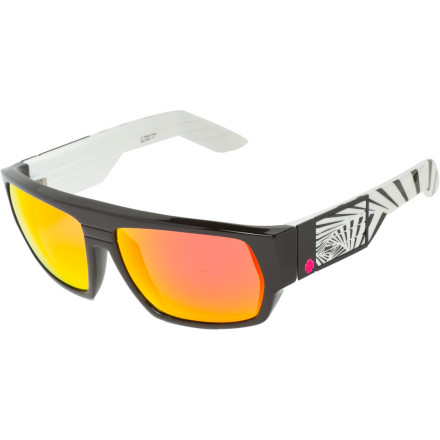 Detail Images

Videos

Community Images
Bring it back to 1984, like Ozone and Turbo in Breakin', when you wear Spy's Blok Sunglasses with killer retro style. The sturdy propionate frames will withstand headspins, windmills, and backspins during your neighborhood battles. Eyeball your opponents through Spy's crystal clear lenses to swipe some of your next moves. The Bloks roll with 100% UV protection, so you don't get faded by the bright Venice Beach sun.
hi just wondering what the difference is...
hi just wondering what the difference is between the matte black/gray and the matte black gray (no slash in between) because they have different prices by significant amounts. One beings $104 and the other $57
, ☃bcs_badge_alumni_label☃
be cool ese
very solid frames and the optics are classic spy quality. these are strictly for maintaining your rep on the street though, so don't eff up and try anything hectic in them cause they're big and a little bit heavier than a lot of shades. I guess MFM rocks these, and i'm down with that vato, so get yourself a pair before you can't find 'em anymore. The lenses are fine for the club too, so when you need that rockstar look, you got it.
Sweet glasses but.................
Sweet looking glasses but they are poor quality. They broke the first day I had them just from unhinging them. Super glued them because I knew it would be a pain to do a return.

Get them and pic up a tube of glue on your way home!