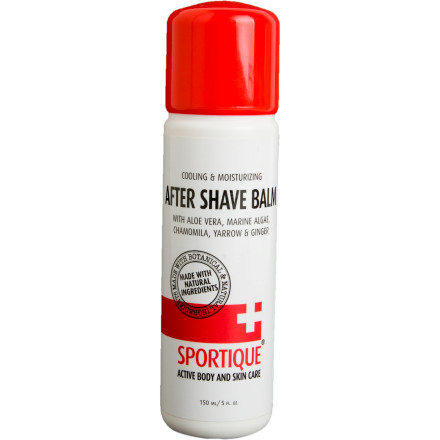 Detail Images
You shave every morning because The Man makes you, but that doesn't mean you should have to suffer through a day full of razor burn and discomfort. Rub in some Sportique After Shave Balm after –you guessed it –shaving, and set about your day feeling refreshed, moisturized, and a hell of a lot more comfortable.
What do you think about this product?
Have questions about this product?
Irritation after you shave? Is After Shave Balm better than Skin Toner for a super sensitive face?

Both products have undergone extensive dermatological testing. Both are incredibly mild and show no, or minimal irritation. Individuals may respond in different ways so either of these could be the best choice for your husband. SKIN TONER has calming, soothing properties thanks to the Aloe Vera and Boswellia Extract, leaving a clean, hydrated, shine and tension free face. After using AFTER SHAVE BALM, the skin will be moist, invigorated and burn free. Or, for the most sensitive shave we recommend SHAVING OIL, or SPORTIQUE's all natural classic SHAVING SOAP in a jar.