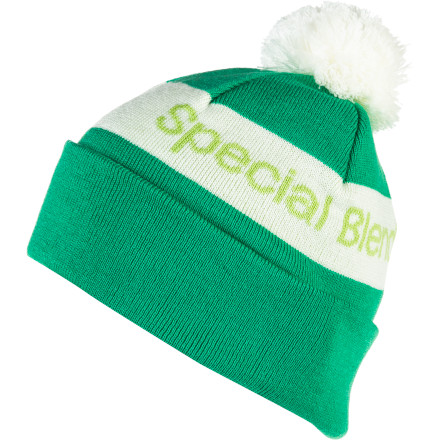 We found this Special Blend Townie Beanie huddled up in a corner, talking to itself. It's warm and loves snowboarding. The townie is just a little crazy about snow. You guys will get along just fine.
What do you think about this product?
Have questions about this product?
I purchased the homegrown color combo and may or may not be wearing it for my 4th consecutive day haha. I love it! I'll probably have to purchase another color as well. I love that it doesnt stretch out awkwardly like other beanies.
great beanie, super soft and stretchy, love the colors. i have the 2012 model in green, the 2013 model is just as sick. love the pom on top, and that it rolls up around the edge to keep your ears that much warmer. fits my medium size dome well with a little room at the top