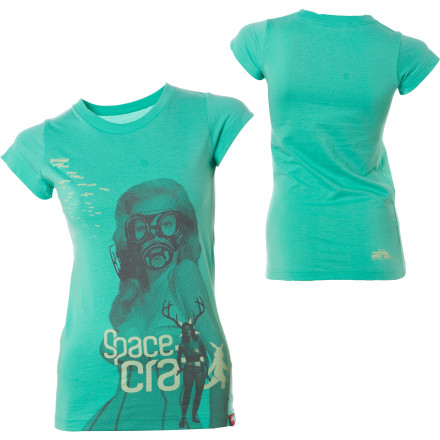 Detail Images
Spacecraft Pinup Days T is out of this world HAHA!!!
Cool graphic, good slim fit, runs a little tight and does shrink so I recommend sizing one size up...once you wash it, it should fit perfectly!
Sleeves are girl length meaning they're not coming down to the middle of your muscle like most skate brand tees tend to do! Hangs just off the shoulder about an inch or less. Bottom rests on your butt just an inch or two below the waist on your jeans.
Very unique shirt, i love the colour and it fits really great