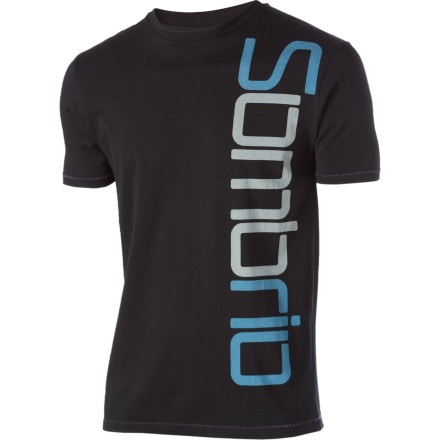 Detail Images
Description
*Looks best while the wearer is lying on his right side.
If you've ever walked down the street wishing that oncoming pedestrians would cock their heads sideways while walking towards you, you're in luck. You also may want to see someone whose title ends in -ologist or -iatrist. The Sombrio Vertical T-Shirt has a vertical print, which will definitely have people (especially stupid ones) cocking their heads to the side. The Vertical T-Shirt is made with 100% cotton. Sombrio gave the Vertical its slightly baggier-than-usual Street Fit for comfort.

The Sombrio Vertical T-Shirt comes in Green and Black. It is available in sizes XS to XL.