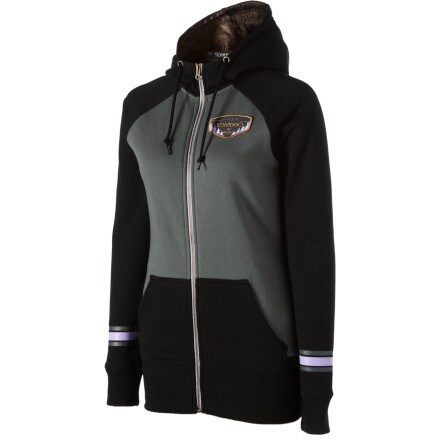 Detail Images
Description
Do your part for world peace.
We feel that history would not have been so riddled with wars if mankind had always had hoodies. We would have been way too comfortable to start killing each other. If everyone had a Sombrio Hoody like the Women's Tyax we would be a much happier, more peaceful race. Sombrio's women-specific Street Fit tapers at the waist and provides a little more room to move around and won't bind or constrict movement. The comfortable three-panel hood keeps your head warm and makes for a quick-but effective disguise on the fly. The full front zipper makes it easy to pull on and take off and it won't mess up your hair like a pullover.
The Sombrio Tyax Full-Zip Hoodie comes in one color; Wet Cement. It is available in sizes XS to XL.