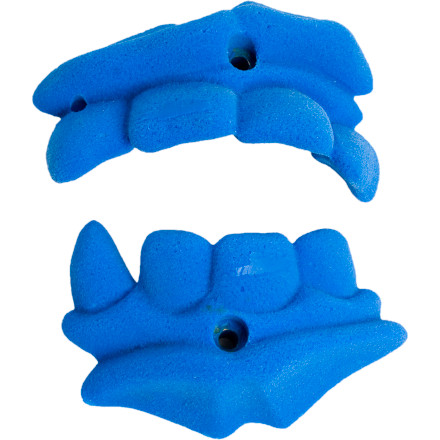 Detail Images

Community Images
Rumor has it that So Ill Holds used the dental records from the beast in Godzilla 3 to make the Gingivitis Climbing Grips. These large, bucket-like holds add some panache to a wall in your home that sorely lacks it.
The good kind of Gingivitis
This is the Gingivitis you won't want to get rid of. Great addition to your wall. Plus its a great conversation starter!
comfortable to grab, without that uniform feeling of other jugs. Plus they get people excited and I'll often hear people say stuff like 'ooo look they're teeth!' it's a stupid little things which climbers can get excited about, we are simple folk.
Tooth Decay, Here To Stay
I love So Ill holds, the texture is amazing. These are a great pair to add to any collection. So Ill has some of the best warranty on the market for holds.
Even the ladies love to squeeze these jugs.
Quit reading and start buying.