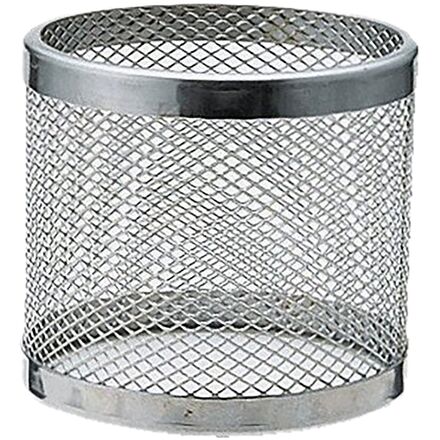 Mesh Globes serve to suppress the volume of light released by your GigaPower Lantern [SNO0024], reducing the blazing light to create a nice soft glow. The stainless steel, wire-mesh globe will not break if dropped, and attaches easily to a GigaPower Lantern. The lantern's integrated ventilator has a guard wire that holds the globe in place, and clamps to claws on the underside of the grounding place. To remove, simply release the tips of the ventilator guard wire.
What do you think about this product?
Have questions about this product?
I bought this to supplement Snow Peak's original tempered glass globe. It outperforms the base globe in several areas. It diffuses light better, is slightly lighter, and is completely unbreakable. On the down side the mesh globe makes ignition a pain with a pizeo starter and/or in windy conditions. The glass globe keeps gas inside long enough to light. Mesh doesn't offer much of a barrier. Gas diffuses almost as quickly as released. Once started it works like a charm.
So I bought the mesh globe. Although it does dim the brightness a bit, the mesh globe becomes more of practical piece of equipment during field transitions. Breaking camp doesn't have to mean literally breaking your equipment. In this age of sleek light weight equipment, I also look for equipment that can hold up to frequent use. If you haven't broken the glass globe yet, you will notice that lighting new mantles can cause the black suit to build up on the glass dimming the light as well.