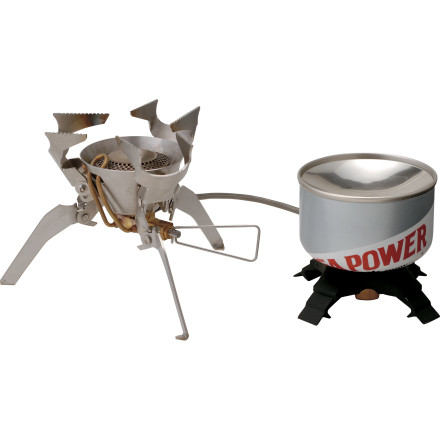 The Snow Peak GigaPower LI Backpacking Stove has the highest BTU output of any Snow Peak stove, so you can boil water quickly. Bring water at 68 degrees Fahrenheit (20C) to a boil in less than 5.5 minutes. Plus, the GigaPower LI supports an inverted fuel canister, which means you won't have trouble with not enough fuel pressure because of canister cooling or propane evaporation. These features, combined with the tripod legs that keep this stove stable on nearly any surface, make the GigaPower LI excellent for winter trips.
What do you think about this product?
Have questions about this product?
can a guy use propane alone in this stove...
can a guy use propane alone in this stove , or do you have to have a mix as the specs suggest
Well all the compatible fuel canisters you can buy are this same mix, and I've never heard of an adapter to pure propane, so it shouldn't be an issue.
The bigger issue is whether or not the canister will fit. A canister with a lindal valve should work, regardless of the exact mix. Generally speaking, though, the popular brands (MSR, etc.) are going to have blends that give you the best general performance, especially as the temperature drops.