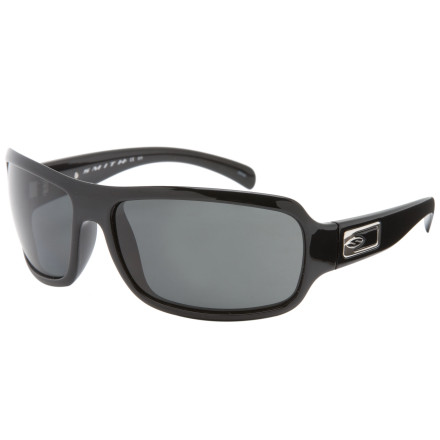 Smith Super Method Sunglasses - Polarized - Smith Customer Appreciation
View Larger Image
Detail Images
great glasses. the curve of the lenses is nice for peripheral vision. the polarization also gives the sky a very enjoyable color.
I got these on sale, and they're probably one of the best purchases I've made on this site.
These glasses have at least the optical quality found in a pair of oakleys, but at the same time can also keep you from looking like a tool (unlike the oakleys). kudos to smith for such an awesome pair of lenses!
As for the fit, these are also a great piece of eyewear. They have an over-sized frame, but still can fit most faces. also, they are large enough to show you're not wearing your prescription sunglasses, but small enough for people not to confuse you with Jackie O.
Go for these glasses--you won't be disappointed.
Super Method Sunglasses - Polarized
Very nice. Comfortable and work great out on the water
just say no to crow's feet
i hate squinting. these sunglasses make it so i never have to, but are really only suitable for days of seriously bright sunshine. they also look killer.