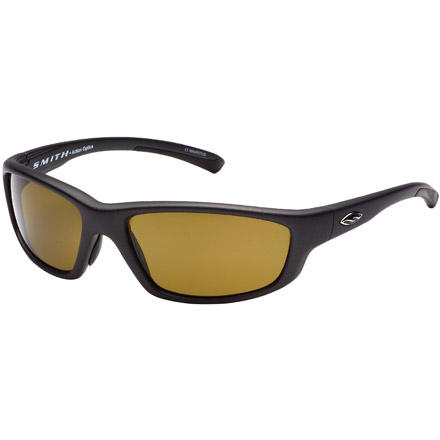 Professional watermen take the Smith Passage to shade their eyes. Bright glare from flat water and blazing sun is absorbed by the Passage's polarization. Trusted glass lenses eliminate distortion with their tapered profile and 8 base curved shape. Megol non-slip pads actually gain grip when wet so your shades don't go for a swim. A no-nonsense frame shape in solid colors represents the reliability of these tried and true glasses.
The fit and lighting benefits from these glasses are perfect. Perfect for anything.
excellent fit and polarized!! I am so tired of scratched polycarbaonate lenses. These are GLASS!
The glasses fit well and block light all around my eyes. Perfect shades for touring or fishing. The rubber ends really help to keep them on my face. At first they were kind of uncomfortable on my nose, but they seem to be better now.
Best sunglasses out there
I looked everywhere for a comfy pair of polarized sunglasses. These glasses are super comfortable with the nose and ear pads. They don't have any problem staying on your head. The brown polarized lenses give everything a surreal green look. It's like you're in your own little world, man! No, I really love them.