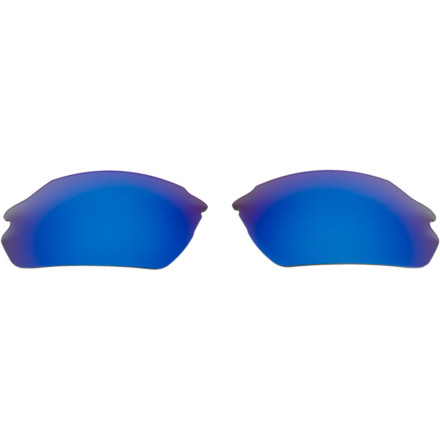 You originally got the Smith Parallel Max sunglasses as a mid-sized means to shield your eyes from debris and see more of the path ahead. The model you chose may have included the lens you wanted at the time, but now that you've been on the road and trails, you need more color options. Choose from multiple color, mirrored, and polarized/non-polarized options when you consider which Smith Parallel Max Replacement Lenses to add to your arsenal.
Note: not all options are polarized—see drop-down menu for a list polarized and non-polarized color variants

What do you think about this product?
Have questions about this product?
Great Glasses Great Lenses
I have been a fan of the Smith Glasses of this style. I owned Factor Max glasses and then bought Parallel Max when the Factor was discontinued. The Brown lenses are my favorite in the Smith color spectrum. Easy on the eyes and improves contrast and clarity.
Unanswered Question
Can the max lenses fit the regular Parallel frames?
Most sunglasses put too much pressure on...
Most sunglasses put too much pressure on my nose and give me a headache. The Smith Optic Factor Max sunglasses have worked well for me, but I scratched one of the lenses. A replacement is $60 and it seems I would do better to just buy new sunglasses, but the Factor Max has been discontinued by Smith Optic and I think I need to find another option. Anyone know a similar/good option for replacement or know a less expensive way to replace one brown, polarized lens on the Factor Max line?
you would be hard pressed to find a smith polarized lens by itself for less than that...especially for a discontinued line. in my experience, its much less of a hassle to just get new glasses. or you could call the Smith customer service line at 800 635-4401.
I lost my Factor Max glasses and was in the same boat hoping to find a replacement that works as well for me. The Parallel Max was the ticket. The fit and feel is very similar and they have worked well for me. I have since found my Factor Max glasses so i was able to make a good side by side comparison. I actually favor the Parallel Max now. I broke one of the lenses and had to buy a replacement.