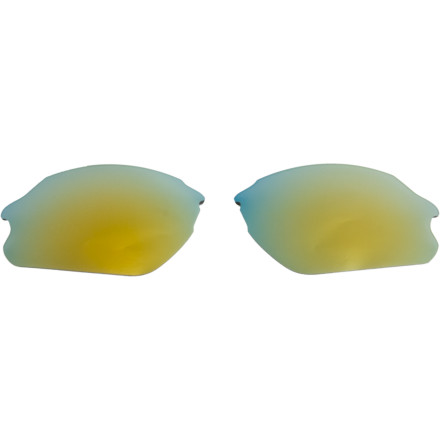 You can have an ultralight bike, a dynamite suspension, or the stand-out trail shoes, but those won't help you see better when the clouds cover the sun. Add a few colors to your arsenal with the Smith Parallel D Max Replacement Lenses and then focus on how your other gear is performing. Impact-resistant Carbonic material and Smith's Tapered Lens Technology (TLT) makes these lenses the choice for those who push the limits of their sports and require a crystal clear view.
Note: not all options are polarized—see drop-down menu for a list polarized and non-polarized color variants

What do you think about this product?
Have questions about this product?
Has anyone tried using these D lenses with...
Has anyone tried using these D lenses with Max or Regular frames? It seems like the connections are probably the same, just the lens coverage is larger depending on which version. I have Parallel Max frames and would love to be able to put D Max lenses in them for when I'm in the backcountry, regular max frames for day to day life.
Not sure if this will help, but I know the Smith Factor sunglasses are interchangeable. I bought a pair of Factor frames and use Factor D-Max frames in them with no problems.
Yes. I've done it and it works. The lenses are just a spec short and a loose. It works and looks fine for normal use, but I wouldn't use the combo when doing any kind of super active sport.