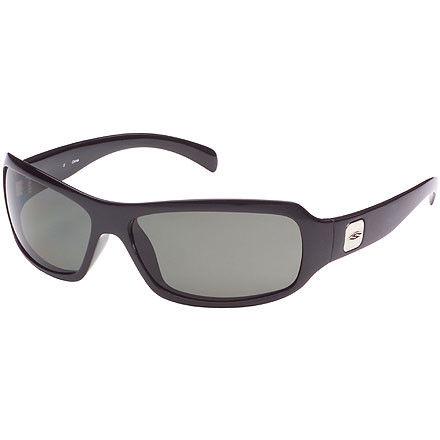 Detail Images
these are super comfortable sweet shades. they are light weight, have a nice fit, and are a nice med. sized shade. they are slightly more minimal than their larger Super Method counterpart. these glasses dont disappoint.
Thy fit great and don't move around at all, especially for not having any rubber grips on them. I use them for riding my motorcycle to casual to landscaping. I am definatly sold on Smith glasses.
By far, my favorite sunglasses
I've had a pair of these sunglasses for over a year now. The fit is great, they stay put on my face, and they look great.
i bought a pair of these last year in brown...
i bought a pair of these last year in brown and absolutely loved them but unfortunately got them all scratched up. Is the brown no longer available or just not in stock?
, ☃bcs_badge_alumni_label☃
They do still make it in the Brown colorway. However Backcountry.com does not carry that particular color.
great sunglasses. solid frames and not too bulky
I'm a "expensive sunglasses" breaker.. always have been, always will.

yet, I've have the same pair of smith method shades ( tortoiseshell natch )... for over 6 months and not a scratch.

so if you have a big head like me... and tend to break glasses... go ahead and buy these.. i got 'em on steepand cheap for 60 bucks or so.. and it's the best money I've spent in some time.
Got the black Methods. I have a medium sized face and the look great. Can feel a little tight after a while as others have stated, but I'm still breaking them in. Although they look similar online to the Methods, the "Super" Methods are bigger and looked silly on me when I tried them on in a store. .
I think these are great shades, for their purpose. I have tried to bike, run and climb in these glasses and climbing was the only endeavor that I was able to truly keep them on my face without having to push them up my nose constantly. These have no rubber on them to keep the eyewear in place. They are very large frames, which is good for my 7 1/2 melon, but if you have a small face or head then do not get these. Unless you want to look like Elton John.
I still have to give them a great rating though, because they are a great casual pair of sunglasses.
I love the methods, I have bought 3 pairs but I unfortunately lost one pair in the ocean... they are get for everyday use and I have mountain biked and ran in mine too a few times and they worked well.
bought these for my hubby who uses them for skiing, all round glasses, I liked them so much I bought a pair for my mom. completely different face size and they still look great.
They seem to be the sure bet that fit many face types, many activities, if your looking for a gift.
I love my Smith Method glasses! They are sporty yet girly. A little round, but not pop star round. They don't slip--I wear them running and biking. They are EXACTLY what I was looking for. They are a little tight (another review had mentioned this) but I'm used to them now, and they don't bother me. In fact, I wore them on a two hour bike ride the other day and didn't even notice they were on. I love 'em!
Another quality Smith product. Look good, fit great, keep out wind.
Smith Super Method Sunglasses
I ordered the Blk/gry, and received the Tortoise, but I liked either color. These seemed great, but they didn't fit my head well- too tight in the temples, and my head would hurt after wearing them for awhile. I hoped they would loosen up, but they never did, so I sent them back. Gotta love this site's service!
This is my third pair of Smiths. I have the black frame with the polarized gray lenses in this style. I had the Vice and Projekt styles before these. These are perfect. They don't slip. The protection from the sun and snow glare is really great. They work on the mountain as well as they do in the line to pick up my monkeys from school. I felt like I needed some sunglasses that were more mom-like and I found them without sacrificing feeling like I still looked alright. These did it for me and I am very picky. You won't find a better pair.
F.Y.I. You can get different lenses through Smith. They have a bunch of choices for different light conditions.
A stylie pair of glasses that fit my small face!
I normally always wear the Toasters, as I do a lot of biking, hiking and some running. I wanted something that was stylie and not so sporty all the time, something that would look good going out after work or just running around town. I have such a small face and these actually don't look too big. In fact, they look great! I have them in white, the coolest color out there!
These sunglasses are the perfect combination of fashion and function for the athletic types!
I normally have a very hard time finding any sport sunglasses that look good on my melon. These have a taller lens and do not make my head look huge unlike many of the other fits. I can't say enough good things, they don't slide when I sweat and are cute for street wear as well.
I like the Method's fit. I have a medium face, and they looked good on me. They are a medium-sized frame. The black is slick!
, ☃bcs_badge_alumni_label☃
Bomber
I've got a narrow, oval face and these are one of the few large-lensed glasses that actually fit my face and don't look ridiculous. I bought them for style but their light weight and polycarb lenses have made them perfect for biking and other sport uses.