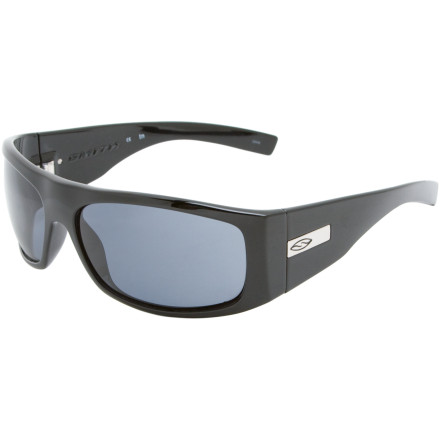 Share your thoughts
What do you think of the
Smith
Don Sunglasses - Polarized Lens
? Share a...
I bought a pair of Spy Sidney glasses. ...
I bought a pair of Spy Sidney glasses. Great look (in white) but just too small for my face. Gave them to my wife and they look awesome on her. Still looking for a white pair. Are these Smith's a bit bigger or am I going to be equally disappointed.
You should go with the Logan from From Spy
There were a bunch of reviews saying this and that like "these frames are huge" and or "they don't compare to my other Smiths". Listen I have worn these to the beach hungover, in the subway and out and back in feeling like I never needed to take them off. The lenses are amazing quality seriously when people try them on the sudden gasp and the occasional "awww dude sweet" is all I need to hear to know that these are sick. Yeah the frames are big but it say that in the description Ex. "The Don", but if you want a pair of shades that feel like you could head butt a Fu&%$n gorilla get the dons (plus if you do head butt a gorilla there is a lifetime guarantee) Happy riding, skating, biddie hunting, drinking, and causin a rukus.
Hot shades. Good size, good snug fit, gangsta style.
The Smith Don is a great mid sized sunglass that is comparable to the Bauhuas of old. It offers great eye coverage with the Smith quality polarized lens. The temples are nice and wide so they provide a great shield from the suns rays. I highly recommend this style, especially since it isn't being made anymore. 50% off. WOW!!!!!!!!