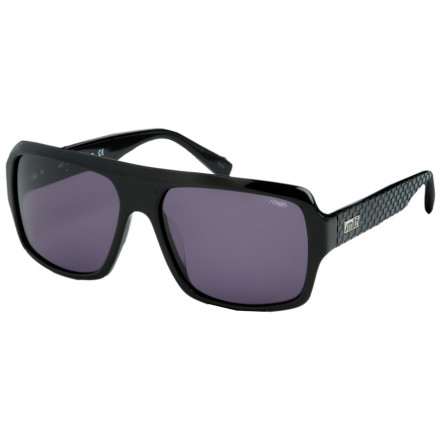 Detail Images

Community Images
Chyeah
Gender:

Male

Familiarity:

I've put it through the wringer
Funnky fresh design. I feel like I have an afro when I wear them
One of the best looking glasses in the industry and with a great price. Theres nothing better.
my twin brother had a pair in all black and i honestly was jealous of how they pulled off retro and modern at the same time.. i guess that makes em classic? but they are very sturdy, stylish, and these are very comfortable! i have a pair of noltes from smith optics as well but i gotta give it to the breakbeats for being more comfortable! the torts are very rad in my opinion and if you want to look rad too... get a pair.. but get BC to price match em, you'll save $40 or so.

hope this helps
These glasses have all the right stuff! I have much more expensive glasses than these and the Breakbeat is the best of them all!
Nice set of glasses. Bought em for winter here in Northern Chile. Summer is sunny everyday, and winter is cloudy everyday. Seriously, every single day. Thin clouds, the kind where you still want a pair of glasses as it is kind of bright. These things are going to work perfectly. nice light lens tint. They are pretty straight (not much curve around the face).

The only comment I would make is that they are a lot less purple then they seem in the picture. When light is shining through the arm, it is purple, when there isnt, they are almost black.
ARE YOU KIDDING!!!! This is the hottest sh*t since the last dragon (http://www.imdb.com/title/tt0089461/) Yeah I'm talking the electro glo that only comes when your ready to kick some BUTTT... Have fun and break dance, your eyes out!
i wear my sunglasses at night...
seriously these frames are sooo rad and retro. only thing that don't really like is that it has checkboard on the outside in black on black...cant tell from a distance, but still SUPER rad...they are awesome. awesome enough to wear them all day/ night long.
Unanswered Question
Is the gradient lens clear at the bottom?...
Is the gradient lens clear at the bottom? I'm looking for a gradient lens that has more of a mirror affect, not a lens that fades from clear to darker. What are the gradient lenses on these glasses like?
fresher than the farmers market
these shades are awesome, I wear them everyday, riding my bike around the city, walking around, hiking, anything when you want to look good... Only thing; they're a little loose for mtn biking and other stuff when you take a beating like that. But they do look good and they are sweet.
These are my new favorite pair of sun glasses! I've received nothing but compliments on them!
The Smith Breakbeat has some super sick style. Throw on your Members Only jacket and Nike high tops. Grab your huge boom box and strut down times square. Start a dance off with your enemies. You can never go wrong with these shades.
These sunglasses are awesome. Not only are they stylish and look sick on they do a great job protecting my eyes!