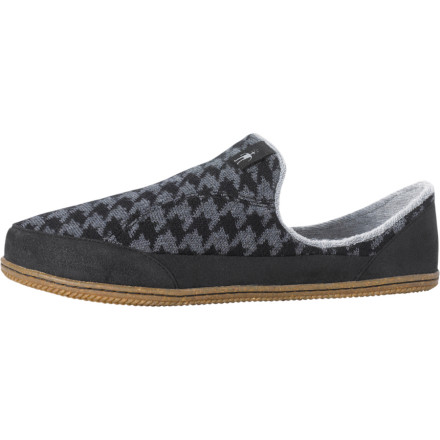 Detail Images
My little piggies love em
I wish I bought a second pair in my size when Backcounty had them.
These are great! I wear them around the house and sometimes on a quick trip to the store. Got them for Christmas and have worn them a ton! The only thing I would warn people about is the low cut side and wearing them around in snowy conditions since snow can easily get in. Other than that they're killer! Would definitely recommend them!
My piggies are very comfy
Well when i first saw the shoes i was very interested. I wasn't sold on them however but for some reason i felt that i wanted to buy them. even after ordering them i was worried that it would be a wasted purchase but let me tell you i think that i have worn them every day since i got them. there super comfy and great house shoes. plus with the soles you can actually wear them out and about or around a camp fire.
The Pigs in a Blanket are a fun design, though these are more for the piggies that stay home. They have a nice rubber sole, but aren't quite enough to go to the market on a regular basis. The slippers are well made, and seem to be pretty warm. SmartWool says you can throw them right in the washing machine!

SmartWool "recommends ordering the next full size up. For example, if you wear a size 9 or 9.5, we recommend a size 10." We found them to be pretty true to length, but had to size up for higher volume feet because the top was too tight on the foot.