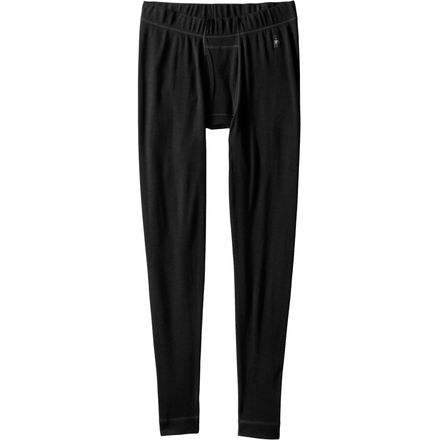 Made with SmartWool's warmest fabric, the Men's NTS Midweight Bottom keeps you warm through the coldest days at the ski resort. Super-soft and highly breathable Merino wool regulates temperature to keep you comfy whether you're going up a steep skintrack or sitting on the chairlift. It also has natural odor-resistant properties to keep you from stinking up your ski pants.

Merino wool fabric
Form-fitting
Flatlock seams
Functional fly
Elastic waistband with terry loop next to skin
Do these pants get itchy when you sweat? I know that happens with older smart wool tights but not their socks does it happen with the NTS series?
Best Answer
I havent found they get itchy but, you can feel that they are wet for sure. Inherently merino doesnt dry really quick, lightening fast compared to cotton but, you probably knew that. With that being said, merino's true strong point is its ability to keep you warm even after you have soaked it in sweat.
I'm lucky in that even regular wool doesn't make me itchy, but merino is known for being itch-proof. As for it getting wet, it can get clammy. If it gets wet enough that you can wring water from it while on a trip, do that and it will feel warmer after you put it back on.