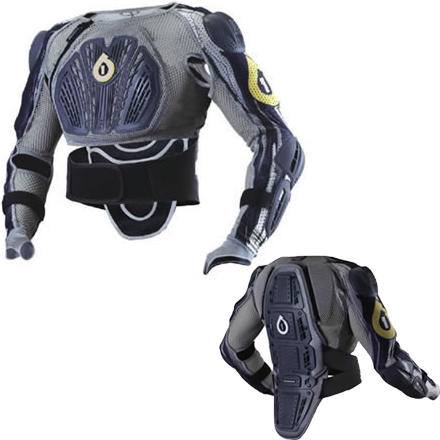 would it be flexible enough for the...
would it be flexible enough for the park?
Terrain park? Probably not. It's intended for downhill mountain biking, and your body is in a pretty rigid position. In addition, the protection is more burly because earth is always less soft than snow. You might find a snow specific one better suited to your needs.
Would your run of the mill zombie be able...
Would your run of the mill zombie be able to bite through this thing?
For zombie protection, I'd run with the POC one. First off, it covers your gut quite a bit more. Also, it's resistant to a ski or board edge cutting through it. It'd to a much better job against all kinds of zombies.
Hospitals are boring places
Since buying this thing I've taken several diggers bad enough that I was convinced something was broken... except that I didn't have a single scratch. I'm amazed how well this thing protects the upper body. It's also very breathable (well, for full body armor) and incredibly comfortable. My only complaint is that the cumber-bund thing doesn't fit quite perfect with the chest protector, so you have to mess with it a bit, but that's a pretty small thing to whine about. Basically, get one if your ride anything with big-crash potential.