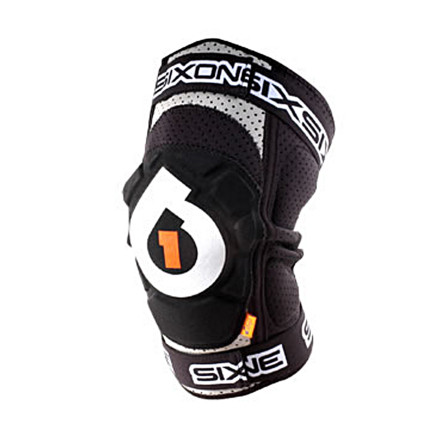 I borrowed a pair of these from my buddy for a day of downhill riding. I must say that overall they are quite comfortable and allow plenty of movement. Although you can pedal pretty easily with them on, I would recommend you dont try if you are into keeping cool on the uphills. They tend to get the sweat rolling really quick.
Are these sold as a pair?
Are these sold as a pair?
Fantastic telemark knee pads! I've been using various hard-plastic two strap knee pads for years (Arc'Teryx, Black Diamond, etc.) and these are a great step up. They're decidedly more comfortable, and because they have material around the entire knee, they actually help keep my knees warm when I ski, which is fantastic. Once they're on, I more or less forget that I'm wearing them since they're so comfortable. The only downside is that putting them on over long-underwear takes some doing.

They also seem to do well with impacts. I haven't whacked 'em too hard yet, but so far so good.
Best snow knee pads ever made
Ya, I know, they're pads and some people think wearing pads is lame. I just started snowboarding after mountain biking for years and I use these while riding my bike. I decided to try them as I learned snowboarding recently and they were flawless. They're low profile and squishy like neoprene (think wetsuits) when you're moving around but on an impact they stiffen up as hard as plastic to take the fall. The change from soft to hard is almost instantaneous so its hard to tell just by touching them. Google 'd3o' for videos of people with them on being hit by shovels and not feeling it!