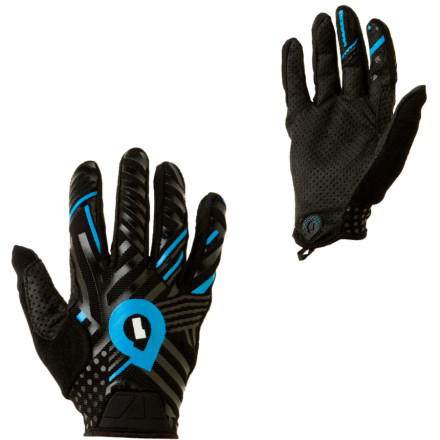 Detail Images
no protection - otherwise good
i have big hands and XXL are one of the few XXl gloves that actually fits so I loaded up on a couple pairs of these. First time I put the bike down with them, i ended up in the ER with a gash on my palm; interestingly the glove was not even ripped??? Anyways, going back to gloves with more protection in the palm as these offer little if any protection; that said, they are good gloves for hiking around on a cool day.
These feel like 661's nearly-perfect Raji gloves with slightly beefier materials. Velcro-free wrist for superior circulation.
Some sizes are not to spec
We bought two of these, one purple in XS and one cyan in M. The medium fits as it should and looks alright (not as bright as in the pictures) but the purple (very dark compared to the pics) does not at all fit like an XS. For someone that wears XS in every other glove, it fits like a men's small or even a women's large. Be aware of this. I will be returning the XS tomorrow. Bummer because we got these gloves to match out kyle straight knee pads which are awesome.
Snagged these on chainlove a few months back and was only slightly impressed. Seems like a durable enough glove but i like to have a little more support on the exterior of the glove (padding, velcro). Other than that though the glove does a great job. Well ventilated, stylin', and pretty durable.