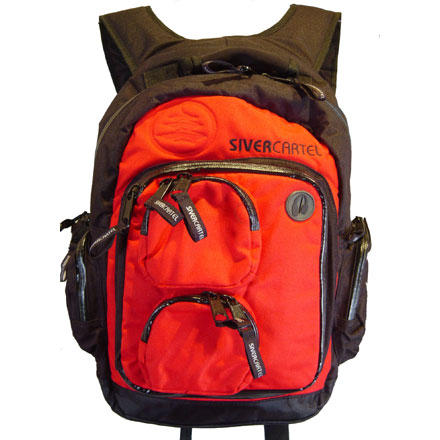 The Siver Cartel Trooper Pack is an all-weather pack suited for life in the mountains or in the city. With four external pockets and an internal sound system consisting of a CD organizer and a waterproof headphone portal, the Trooper is the ultimate jibber's pack on and off the hill. Stash it at the top of the pipe (great for ditching your jacket) during a hike session, then kick back on the bus ride home with all the tunes you can handle—the internal CD organizer keeps your discs scratch-free and easy to grab. The Trooper is built with a waterproof 600D material that'll keep your CD or MP3 player dry and operating flawlessly. The shoulder straps offer a zippered change pocket and keychain clip to keep the essentials—whatever they may be—easily accessible.
What do you think about this product?
Have questions about this product?
This is one sick pack, & comfort, not a single worry, its got back pads as well as the same padding on the shoulder straps. Nice little CD holder in the mid-pack, and very spacious. No complaints at all, other than the one fact, that I did break the waist buckle, although it was about -20f out and I tried to float a front flip and messed it...easily replaceable, no biggie. A++