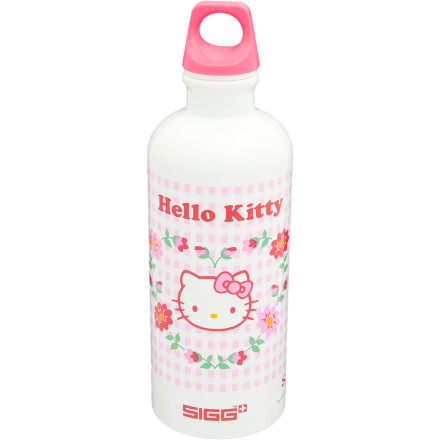 Detail Images
They say beauty is in the eye of the beholder. When you drink from the Sigg .6L Design Water Bottle, beauty is in the hand of the hydration holder. A classic Sigg build is adorned with an edgy print that blends utility with style. Swig away on your way to philosophy class or while setting up a slackline on the quad and revel at how beautiful the world looks when you're hydrated.
What do you think about this product?
Have questions about this product?
I never understood why anyone would pay so much for a water bottle - until this came up on steepandcheap and I had to try. Totally not your average bottle! Turns out knock-offs leave the metal exposed at the top, but the sig has enamel all the way up, so after years of metal on my lips, this feels like a lovely massage every time you take a sip. Seriously. I bought another.
Sigg lied about their BPA linings for years and when finally owning up they came up with a pretty poor exchange program. I'd rather give my money to more honest companies.
I love Sigg bottles! I have a couple of them and they are really cute and don't give off any weird metallic taste.