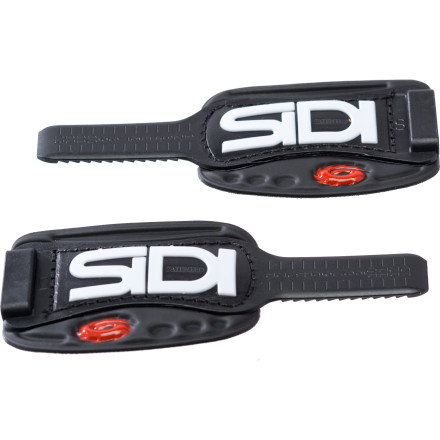 If your ride your bike on a daily basis, wear is inevitable. The crew at Sidi responded to this by offering the Soft Instep Closure 2 System to replace worn straps on your favorite Sidi cycling shoes. Installation is simple and you'll appreciate the fancy new logo across the top of your shoe—like installing fresh bar tape on a worn bike, it just looks better. Mostly, your feet will thank you, so stop dilly-dallying and hook up your feet with some love.
Note: Sidi Soft Instep Closure 2 System fits 2011 and later models, but is not compatible with earlier models.

What do you think about this product?
Have questions about this product?
Sidi is smart for not giving in to a planned obsolescence manufacturing plan by offering replaceable parts. Extends the life of your Italian loafers. Thanks Dino!