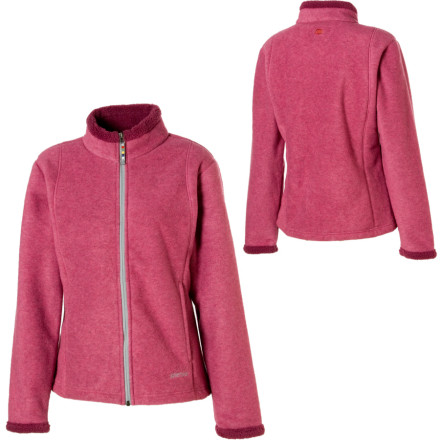 Detail Images
What do you think about this product?
Have questions about this product?
Bought this for my grandma for christmas and she absolutely loves it. Its warm, windproof, commy. She went out and bought one for each of her daughters in different colors. I myself have a ton of Sherpa Adventure Gear its all great stuff , all of it. Plus their cause is one I love supporting because after all the Sherpas are the unsung heros of the mountaineering and alpinism world.
There were quite a few surprises to this jacket. When I bought it, I thought I was getting a light fleece cardigan to wear indoors. What came was a fairly substantial jacket that is bonded to be windproof.

The bonding makes the jacket somewhat bulky and stiff, but I imagine with wear it will loosen up. I really wasn't sure about it due to its stiffness, but I was sold when I went out. The pockets are super warm, and it kept me warmer than I thought it would. Granted it wasn't windy out so I don't know how windproof it is, but with a shell on top you'll be quite warm.

The colour is pretty, the pink is a bit more muted than what I see on the monitor. The size is pretty bang on and is flattering.

It's not going to keep you warm in a blizzard or keep you dry in a downpour, but for casual wear it's top-notch.