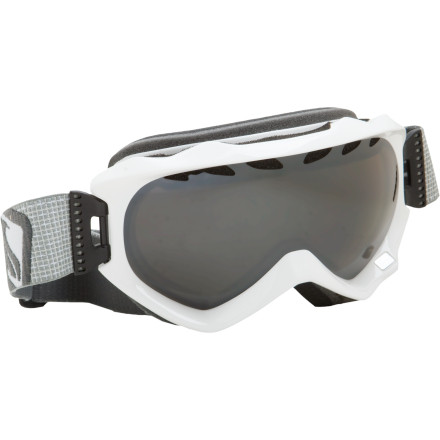 Detail Images

Community Images
Strange film in lens makes them unusable
I have a pair of spherical lens witness with red mirror. I loved them for about half a day until a weird film developed between the two lenses. As it's between you can't do anything about it! Scott replaced my first lens under warranty.... guess what happened after half a day riding on the new one.... same film appeared!! It now looks like you're looking through a greasy dirty pair of goggles. So unimpressed, I will never buy Scott gear again.
Scott. Great visibility, cheap construction...
I have the 08/09 model of these. I liked the spherical lens, wide view range that fills out a medium to large face. They match up well with a variety of helmets, thanks to their bigger frame filling up the gaps. I did find the construction to be kind of cheap though. The composite frame and strap loops reminded me of cheap toy plastic. They felt like they could break easily, though they havent.
These goggles have a nice wide range of view, and with their spherical lens and larger frame, they fill up the gaps between a helmet and your forehead pretty well. I've used them in competition and in freeskiing, and they rarely fog up on me. And, the new natural light lens really makes it easy to spot your lines easily on both low-light days and sunny days.
These goggles fit great and the lenses have proved to last a while and have good visibility, and they are really stylish.
How do I go about reversing the elastic...
How do I go about reversing the elastic band?
Why would you want to do that?***********************Because the reversed graphic is much cooler...I don't think you can with a lot of goggles, they're stitched in place.