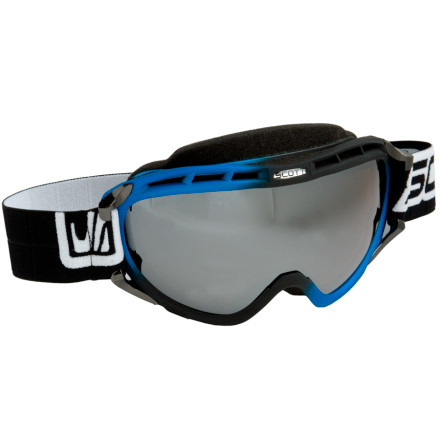 What do you think about this product?
Have questions about this product?
Just got these in time for a weekend trip to Slovenia. Worked terrifically on the first day, clear skies. Not so great the second day, cloudy/low visibility. Only had them fog a little on the top when i put them up on my damp beanie for 15-20 mins. Got these from Tramdock and they came out of the box with a small scratch.

Only con: where the band and goggles come together, the piece stick outward and makes the goggles look too big.
I've skied with these, with Oakley Crowbars, and with some cheep Smiths and I would say that these are good, but not amazing. As far as peripheral vision goes, these are pretty incredible. You can't see the top bar of the goggles, it's just not there. They haven't fogged yet, but I can't say I've really put them through any extremes. The lens is pretty good for sunny days, although I wouldn't compare it to my Oakleys. I use a Large Smith Premise helmet and these fit with no friggin' gap (which makes them so much better than the Wisdoms I tried... stupid wisdoms). The only reason they get a 4 instead of a 5 is because they pinch ever so lightly on my temples. I eventually got used to it and ignore it, but it is enough to make me glad to remove them every now and them. I'd buy them again if I had to.