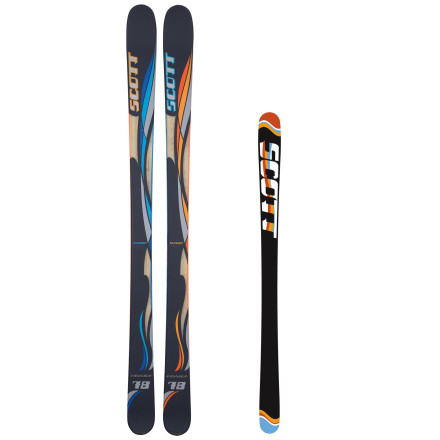 What do you think about this product?
Have questions about this product?
I've skied these in Summit County CO resorts for the last year. I have the 07-08 model but it appears unchanged except the graphics. These are my every day ski in the 178. I'm an advanced skier weighing 195 and 5'll". I'm really happy with the fact that they can carve so well for a wider ski. They also float well in the powder. Of course a race carver will carve better and a fat pow specific ski will float better but the mission does both well enough you wouldn't need another ski. Still the factory tune felt great. Another plus is that not everyone has a pair. The flex and side cut works in the bumps. They really can do it all. You might also want to check out the Punishers because I think they are just a bit stiffer (however I could be wrong there). I can highly recommend this ski.
Write your question here... What Binding...
Write your question here... What Binding Would you put on this ski, i am a aggressive expert skier 5'9" 210lbs
You could throw on something along the lines of the Look/Rossi bindings, maybe the Rossi 140 or the Look PX 15. Both of these are really good bindings, and cheaper than something like the Jester. That said, the Jester would probably be my first choice, since they truly are in my opinion one of the best bindings you can buy. Salomon would be my last choice, but the STH 16 might be alright if you like something like that.
I'm running Dynastar PX 12 Lifter Wide bindings on mine and they are working out fine. If you search you can probably find them pretty cheap. I weigh 195 and have them set @ 9ish so your height and weight would work but if you think you might need extra din (with the extra binding weight that comes along) check out the Look / Rossi / Dynstar 14 series.
I've got Marker Baron AT bindings on mine. They make great backcountry skis because they can do it all and they're really light.