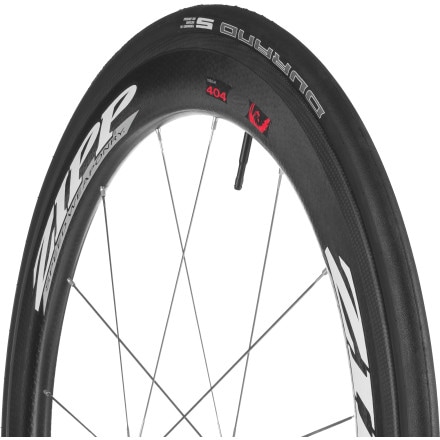 Colors
The Schwalbe Durano S Clincher Tire is another preiswert race day tire. Preiswert is one of those rare occasions where the German language has found a beautifully succinct way to express a difficult idea. Basically we're talking good value for money. And who knows that concept better than the German tire company, Schwalbe.
The Durano S Clincher Tire is the race version of their more modest regular Durano. This tire is much lighter and has less rolling resistance. You might find it to be just a touch less puncture resistant than the regular version or the Ultremo DD, for instance, but it is also nice and light.
The Schwalbe Durano S Clincher Tire is available in 700 c x 23 and in multiple color options -- Black, Blue Stripes, Red Stripes, and White Stripes. You'll be able to match your frame however crazy your paint job may be.