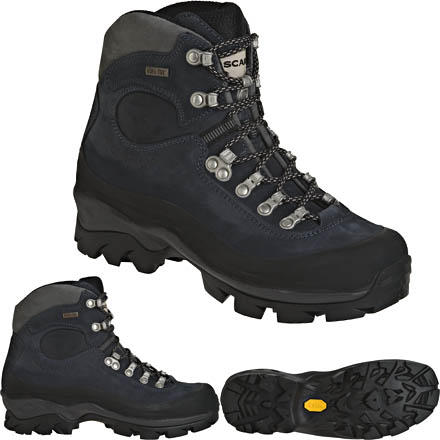 What do you think about this product?
Have questions about this product?
I've had mixed success with Scarpas in the past but I needed a new hiking boot and was getting desperate to find something that offered the right amount of support, stability, and comfort for long, steep hikes. I have a wide forefoot and narrow heel, and heel lift (and blisters) is a constant issue for me. These boots are the absolute best I've found. I don't even have to tie all the ridiculous lacing knots I've learned; these boots were wonderful right out of the box, and required almost no break-in.
scarpa zg 10 gtx women's hiking boots
These are the very best hiking boots I have ever purchased! If you have a problem with the tongue of your boot twisting to the side as I do, these boots by Scarpa totally solve it. There is a loop and a hook to hold that pesky tongue in place keeping my feet comfy. These boots, although backpacking boots, are quite comfortable right away with minimal break-in required. Also, great ankle support in the lacing system and terrific traction for steep descents.