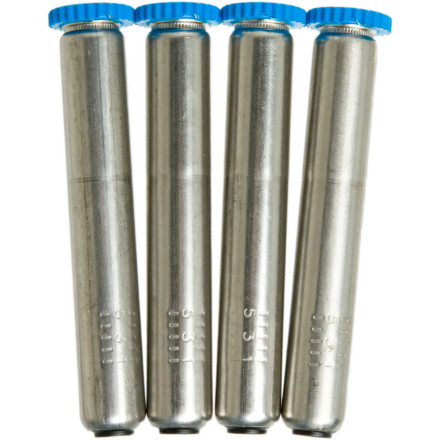 Choose the right color Scarpa (Rottefella) NTN Power Tubes to add or reduce tension, or to just replace your NTN Binding's spring cartridges. The micro-adjustable tubes are color-coordinated to correspond to different levels of spring resistance—so you can achieve the level of stiffness you need to carve up the mountain the way you want.
White tubes are extra soft for beginners and lightweight skiers with small boots
Green tubes are a tad stiffer for more confident skiers with small boots or novice skiers with large boots
Blue tubes are the standard for large-boot sizes and fulfill the needs of most average-sized skiers that rip the resort
Red tubes bring pro-level tension to the NTN for the heaviest skiers that huck and rip like a sponsorship deal is on the line
NOTE: Will only work with Scarpa NTN bindings; second generation NTN and older are not compatible.